CHC50113 Diploma
OF EARLY CHILDHOOD EDUCATION AND CARE
Childcare Course – Diploma of Early Childhood Education and Care
If you have a passion for education and children, then becoming an Early Childhood Educator may be right for you!
The CHC50113 Diploma of Early Childhood Education and Care will equip you with the skills to be responsible for planning, implementing and managing programs in early childhood services. In most states it is the highest level for children's services centre-based care, and you'll graduate with the skills required to work as a Childcare Assistant or Centre Manager. Sing, dance, learn and create with children from 6 weeks to 5 years of age!
This course is delivered either at your workplace via a Traineeship or at the Geelong campus as a blended learning model designed to allow you more flexibility with your learning – this means that you can work while you obtain your Diploma. We also assist with organising practical placements where required and on-the-job training is supported by regular workplace visits by a qualified Early Childhood Assessor.
This course was designed after a thorough consultation process with the childcare industry. The curriculum allows for the practical skills development essential for success in the childcare workplace. You can be assured that when you leave the course and enter a childcare career, you will have the skills necessary to make an instant impact.
Participants must be deemed competent in all of the units of competency listed in the "Units of Competency" section of this course to be awarded the CHC50113 Diploma of Early Childhood Education and Care qualification.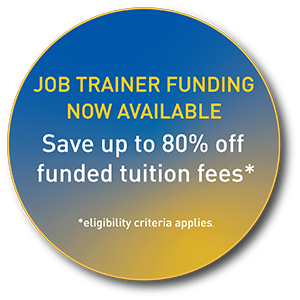 Key Areas of Study
Key Study Areas Include
• Workplace Management • Planning and Programming • Observation Skill Development • Working with Families
Units of Competency
First Aid
HLTAID004 Provide an emergency first aid response in an education and care setting
Caring for Children
CHCECE002 Ensure the health and safety of children
CHCECE003 Provide care for children
CHCECE004 Promote and provide healthy food and drinks
CHCECE005 Provide care for babies and toddlers
Childhood Development
CHCECE009 Use an approved learning framework to guide practice
Work Effectively
CHCECE007 Develop positive and respectful relationships with children
CHCECE001 Develop cultural competence
CHCDIV002 Promote Aboriginal and/or Torres Strait Islander cultural safety
Planning for Learning
CHCECE017 Foster the holistic development and wellbeing of the child in early childhood
CHCECE018 Nurture creativity in children
CHCECE023 Analyse information to inform learning
CHCECE024 Design and implement the curriculum to foster children's learning and development
CHCECE022 Promote children's agency
Childcare Practice
CHCLEG001 Work legally and ethically
CHCPRT001 Identify and respond to children and young people at risk
Managing the Organisation
BSBINN502 Build and sustain an innovative work environment
CHCPRP003 Reflect on and improve own professional practice
CHCMGT003 Lead the work team
TAEDEL404 Mentor in the workplace
CHCPOL002 Develop and implement policy
Managing Compliance
CHCECE016 Establish and maintain a safe and healthy environment for children
CHCECE019 Facilitate compliance in an education and care service
CHCECE025 Embed sustainable practices in service operations
HLTWHS003 Maintain workplace health and safety
Inclusive Practices
CHCECE020 Establish and implement plans for developing cooperative behaviour
CHCECE021 Implement strategies for the inclusion of all children
CHCECE026 Work in partnership with families to provide appropriate education and care for children
Career Outcomes
Demand for Childcare Workers has never been greater. More than 50,000 job openings over the next 5 years are expected (source: www.myskills.gov.au)
---
With this CHC50113 Diploma of Early Childhood Education and Care, you can work as a:
• Nanny • Early Childhood Educator • Centre Manager • Authorised Supervisor • Family Day Care Provider
Delivery Methods
VFA Learning has developed a blended option for this course, including online for theory components and completion of all practical observations either in a simulated work environment and placement as required by the qualification.  Potential students are encouraged to speak with one of our highly experienced Course Consultants to discuss options that suit your learning needs.
Face to Face
Classroom based with large practical element
Workplace experience
Online – self directed
Assessment Methods
Observation
Practical assessments
Case studies
Projects – Assignments
Oral questioning
Written questions
Work Placement
This course contains 12 weeks mandatory placement. VFA Learning will assist with organising practical placement where required and on the job training is supported by regular workplace visits by a qualified early childhood assessor.
Entry Requirements
Successful completion of VFA Learning Pre-Training Review and approved Language, Literacy and Numeracy (LLN) Test
To view student entry procedure of this course click here
Intake Dates / Course Duration
Duration:
12 months Full Time
2 days of classroom based training and assessment per week
1 day of online training and assessment per week
Students can also expect self-directed studies and practical practice on the remaining days of the week to reinforce skills.
---
Full Time Intake Dates:
Geelong Campus Only
January 2023
For intake information please contact the campus on 5223 6800.
Course Fee Information
Tuition Fees
Fee For Service= $15,000
Skills First Government Subsidised=$10,717
*Materials Fee = $212
*Materials Fee are not covered under VET Student Loans
For fee information on all approved courses and census dates click here
This training will be delivered by Victorian Fitness Academy Pty Ltd TA VFA Learning RTO #22360. This training may be delivered with Victorian and Commonwealth Government Funding to eligible individuals. People with disabilities are encouraged to apply. Access to VET Student Loans will not be approved for students who do not meet eligibility requirements and a VET Student Loans gives rise to a VETSL debt that continues to be a debt due to the Commonwealth. Maximum Tuition Fee for this course for Non Subsidised Students is $15,000. Maximum amount covered under the VET Student Loans program for this course is $16,788.
Course Delivery Locations
This course is delivered from the following VFA learning locations:
Traineeship Information
Traineeship Information
To become trainee, you can either be currently employed at a Childcare Provider or you need to find an employer willing to employ you. An Australian Apprenticeship Support Network (ASSN) Provider can assist you with this, and will also start your application and enrolment process. Australian Apprenticeship Support Network Providers are contracted by the Australian Government to provide one-stop shops for both those seeking to hire Australian Apprentices or those wanting to take up an Australian Apprenticeship as a career path. Please call us on 5223 6800 to discuss.
The following are local ASSN providers:
Sarina Russo Apprenticeships
Corner of Gheringhap and McKillop Streets,
Geelong VIC 3220
P: 1300 178 776 W: sras.com.au/apprentices
MEGT
9 Clare Street,
Geelong, VIC, 3220
P: 13 6348 E: aasninfo@megt.com.au
Apprenticeship Support Australia
20 Little Malop Street,
Geelong, VIC, 3220.
P: 1300 363 831 E: info@apprenticeshipsupport.com.au
MAS National
2/ 171-181 Moorabool St. Geelong Vic, 3220
P: 1300 627 628
W: www.masexperience.com.au
Fill in the enquiry form below and a VFA Career Advisor will be in touch with you shortly!
Learn More
By submitting this form, you agree to our use of your personal information in accordance with our
privacy policy
. This includes your consent for us to contact you to discuss education opportunities.